About this Acid Face T Shirt
This is our take on many a rave fan's favourite - the acid smiley face.

It's been tweaked and given a frayed, stressed look to tone it down a little. But the smile's still there. The vibe is waiting. And the beat goes on!
Why we think you'll love it
Nothing says rave & acid house more than the classic acid face smiley.

Our acid face t shirt is a light-hearted, cheeky homage to its vibrant neon faced parent.

It might be a little less out there. It might look a little more frayed around the edges. But that's life as an old skool raver.

It doesn't mean you can't still party all life long. Right?
How to Style it
This acid face t shirt design couldn't be any simpler to style. The classic Unisex, crew neck, short-sleeved design makes it a perfect fit for most rave wear for most people.

Chuck it on with a pair of jeans & floppy hat at a summer festival or wear it on a chilled night out clubbing with your bezzies.

We think it'll even look smart under a suit jacket.

Any way you choose to style it, our acid face t shirt is a timeless house music design that will strike a happy note anywhere & everywhere you go.
Our Story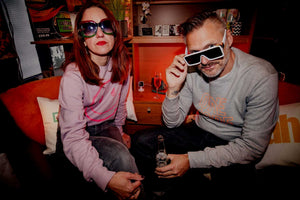 Original by Default. Rebellious by Design.
Launched in 2020, Famous Rebel is on a mission to banish bland one unique product at a time.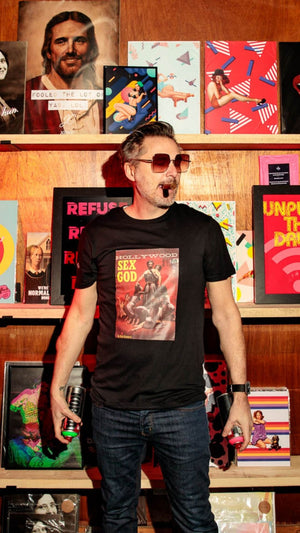 #DeservesToBeFound
Featured in The Daily Mail Online's article on Facebook's #DeservesToBeFound Campaign.