Wholesale FAQ
Making a decision to start stocking a new product range can be a big step. If you're anything like us you probably have many questions. So, we've put together a comprehensive Wholesale FAQ to help you make an informed choice. If we still haven't answered your questions, please don't hesitate to get in touch.
Become A Wholesale Partner Today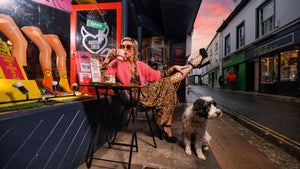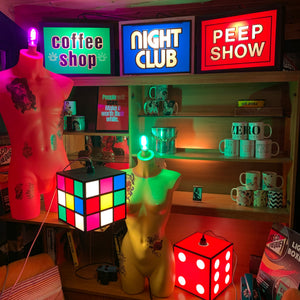 What Type Of Gifts Do We Offer & How Can You See Them?
Not boring. Not bland. Not generic.
If you're after something different to offer your customers, however, then we're your perfect match.
We've got a huge selection of cool, quirky, unique, high-quality gifts for you to choose from. From wall art to homeware, from personal accessories to limited-edition & one-of-a-kind lighting & fashion.
Not only that, but many of our gifts are hand-made & also feature our own original designs. Which means neither you, your customers or your competitors, will find them elsewhere.
Plus, we're always adding to our range to meet the latest trends & seasonal demands. So, you'll always have the edge!
To see what wholesale gifts we offer, you'll need to create an account.
It's quick & simple to do & gives you instant access to browse & shop our full wholesale product range anywhere, anytime.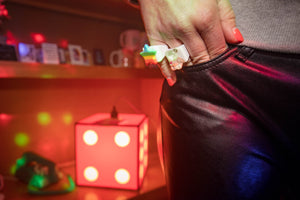 What About Wholesale Pricing & Discounts?
Our wholesale pricing is already extremely competitive. So much so, that we don't feel it necessary to offer bulk or volume discounts as well. Not at present.
Is not offering a bulk discount a mistake? We don't think so!
Keeping our pricing simple, straightforward & easy to understand, makes it easier to manage & avoid misunderstandings.
It also makes our wholesale offer fair & consistent. Every stockist pays the same price for the same product.
More importantly, excessive discounting can have an impact on the perceived value of a product. Our product range features many hand-crafted, original, limited-edition designs.
They are not mass-produced. They are not generic. They are not throwaway.
Our wholesale prices are designed to give you the best value for your money & your customers the best product for theirs.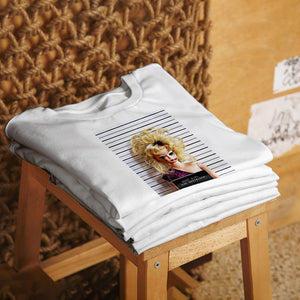 What's Our Minimum Order Requirement?
Currently, our minimum order value is set at £150. And, here's why.
Minimum order requirements can be a real bind. Yet, setting a minimum order value can have important benefits, for you & us.
Firstly, having a minimum order value means we can more easily manage our inventory, offset the costs of shipping & handling & provide you with better value, better support & better products.
Secondly, a minimum order value levels the playing field for all of our stockists. It means we're not giving those with smaller orders preferential treatment or an advantage, over those with larger orders.
And, lastly, it helps you. It provides a structure for you to prioritise your purchases & focus on products that are likely to sell well. It enables you to more easily access any bulk discounts, when we offer them. And, it shows that you're committed to making a meaningful investment in your business & our partnership.
We've set a minimum order value that, we hope, is attainable, competitive & fair for everyone, big or small.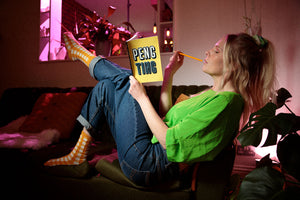 Do We Offer Customisation Options?
Kind of. Maybe. Absolutely kind of maybe! Joking aside, it depends on the product.
Some of our products are easily customisable. Others, not so much. Your best bet is just to ask.
We know you have unique needs & we appreciate you want to offer your customers something special.
So, if you need something customising, or are after a unique design just for you, get in touch. We'll do our utmost to find a solution that meets your needs.
How Long Will It Take For My Products To Arrive & Do You Ship Internationally?
It depends. For the majority of our wholesale product range, our standard UK delivery time is 2-5 business days. If you need your goods quicker than that, get in touch.
As a UK supplier, our goal is to get your products to you as quickly as possible, so you can keep your customers happy.
However, be aware! Delivery on some of our more exclusive, hand-crafted products can take up to 7 business days. Though, for something so one-of-a-kind, we think it's well worth the wait.
We're also happy to ship internationally. However, also be aware that Brexit has made shipping wholesale goods from the UK less economical.
Still, if you love our products that much & you're happy to pay up front & cover any additional customs & shipping charges, then go ahead. Fill ya boots!
If you have any questions about our current shipping options, expedited delivery or special carriage requirements, please contact us.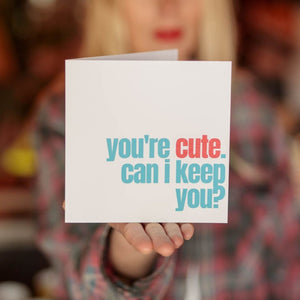 What's Our Returns Policy?
Not happy with your purchase? No problem!
If anything's wrong, just give us a shout & we'll make it right as fast as we can.
We're proud of the quality of our products & want to make sure you, as a stockist, are completely happy too.
Just make sure to tell us of any issues within 5 business days after receipt of the goods.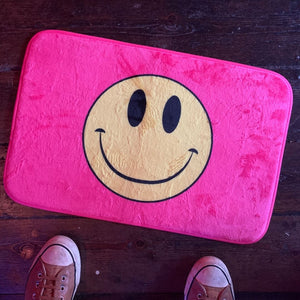 What Payment Methods Do We Accept?
We accept a variety of payment methods, including credit card, PayPal, and bank transfer.
Our goal is to make the payment process as easy & convenient as possible for our stockists.
For first orders, we normally require payment up front. For repeat, or subsequent orders, payment is normally required within 28 days.
If you'd like to discuss our payment options, please get in touch.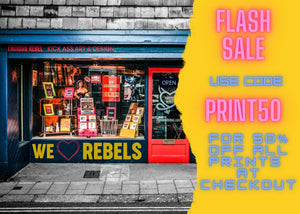 Do We Offer Any Special Promotions Or Discounts?
Not solely for wholesalers. Not at the moment.
However, we hope to regularly offer special promotions & discounts to our stockists in the near future.
Be sure to sign up for our newsletter to stay up-to-date on when such a fabulous, business boosting event is happening.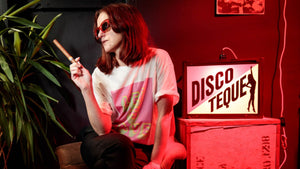 What's Our Customer Service Like?
Cool. Laid-back. Efficient. It's our pride & joy!
We're all about making sure you have the best experience possible, so we always try to make ourselves available to help with any questions or concerns.
Whether you need help placing an order, tracking a shipment, or just need a friendly chat about the price of mangoes, we've got you covered.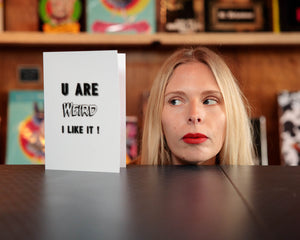 What's Our Reputation Within The Industry?
The honest truth? It's hard to tell because we've not been a wholesaler for long enough.
However, we've built our business by providing high-quality products, competitive prices & outstanding customer service.
Our stockists are the backbone of our business & we work hard every day to earn their trust & loyalty.
If that's what you're after in a wholesale supplier, then we can certainly live up to that!
Hopefully, this Wholesale FAQ has helped you make a more informed decision about whether becoming a partner would benefit your business.
If not, then please don't hesitate to get in touch!
Still Have Questions?